---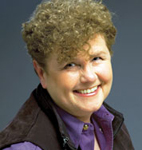 Theresa Demarest –Independent Film Maker/ Producer/ Musician
Theresa Demarest is an award-winning songwriter/producer/independent filmmaker for Joshua Records, LLC in Portland, Oregon. As producer/director of Keiko: The Untold Story, Theresa brings to life her deep connection to Keiko's story and allows the audience to pause and take a second look at Keiko's strong will to survive and to explore his enormous embrace of his own freedom. It is by pondering his behavior in such powerful footage that viewers can see things about Keiko that perhaps they never took the time to consider before, and to really look closely at what those directly involved with his circumstances were doing. As a filmmaker, Theresa is interested in translating to the audience the ways in which the effort to release a captive whale into the wild did succeed, as well as examine the questions left unexplored. www.theresacd.com and www.keikotheuntoldstory.com
---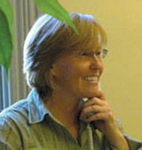 Nola Wilken –Executive Producer
Since founding Wilken & Company, P.C., CPAs in 1987, Nola has attracted a diverse group of clients who rely on her for estate and tax planning, consulting, and financial reporting. People come to Wilken & Company because they've heard about Nola's unmatched professionalism and knowledge of accounting. They remain loyal because she is available, approachable, and responsive. Through her work as an accountant and as a community volunteer, Nola has demonstrated that social responsibility can be  compatible with financial security. Nola's recent volunteer leadership includes serving on the Tri-Met Citizens Advisory Committee, the board of Open Meadow Alternative Schools, the advisory board for the North by Northeast Health Clinic, as a partner of Social Venture Partners Portland, and in many other volunteer capacities. Prior to founding Wilken & Company, Nola worked as a staff accountant at Angel, Crouse & Co., CPAs in Portland. She received her Bachelor of Science in Business Administration/ Accounting from Portland State University. She is licensed to practice in Oregon and Washington.
---
Jay Schornstein –Executive Producer
Jay lists working on "Keiko The Untold Story" with Theresa Demarest as one of his most satisfying projects to date. Jay has worked with Theresa since the film's inception. Besides this film project, Jay worked with Global Village, and its founder John Reilly, on the documentary, "Waiting For Beckett", winner of the National Educational Film and Video Festival Golden Apple Award, and Silver Hugo Award at INTERCOM '94, a part of the Chicago Film Festival, and with Rudi Stern and Crowing Rooster Productions on "Haiti: Killing The Dream."Jay earned a Bachelor of Science degree from Ithaca College and a Juris Doctor degree from Lewis & Clark Law School and is admitted to the bars in Pennsylvania, New York, Oregon, and Washington. Jay has a general law practice with an emphasis on intellectual property matters and entertainment law in Portland, Oregon.
---
Stacy Dymalski – Associate Producer
A freelance director/producer, Stacy has produced, directed and written TV commercials and Internet video ads, as well as directed and produced industrial films and commercials for clients such as IBM, Make-A-Wish Foundation, Acme Threadware, Courseware, and various political candidates.Stacy has also written two books, co-wrote and directed the dark comedy feature film, "Jupiter Landing" (2005), and has also  written and directed several shorts, most notably "The Write Stuff." Alone and with her writing partner (Zack Van Eyck) Stacy has written over a dozen feature screenplays, and together they've won over 25 screen writing contest awards. For 10 years Stacy wrote and performed a weekly movie review show on KPCW radio entitled "The Friday Film Review." She is also creator and head writer of the comedy series "Hagnet" on YouTube, and "Funny or Die".
Currently Stacy writes a weekly humorous blog for www.parentainment.com called "Mom-orabilia," where she uses her comedy chops to share funny parenting stories in the same vein as Erma Bombeck and Jill Connor Browne.
---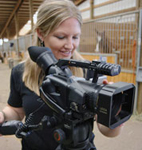 Julie Murray – Director of Photography (Interviews)
Julie Murray is a video journalist based in Portland, Oregon.  She has worked for ABC affiliates across the country shooting local news.  She  has numerous Associated Press awards, as well as, runner up Regional Photographer of the Year by the National Press Photographers Association.  Julie also owns "Stable Hand Video," an equine video service.  This merges her two passions, horses and video.  She especially enjoys video projects that make the world a better place for animals.
---
Sigurður Grímsson – Director of  Photography for Tobba Interview
GRIMS FILM is a television and documentary film production-company in Reykjavik, Iceland, which has mainly been producing films and television items for German television stations, as well as providing ENG crews and production assistance for TV reporters visiting Iceland from all around the world. Working in this field for more than 20 years we have a long experience of filming in Iceland and an all-round inside knowledge of the Icelandic society. Both current affairs and cultural aspects have been our subjects. In GRIMS FILM we are speaking Icelandic, German, English and Danish. GRIMS FILM is owned and run by Angelika Andrees and Sigurður Grímsson, both educated in Germany .
---
Claire Demarest – Associate Producer, Still Photographer (Interviews)
Claire Demarest has over 15 years of experience in training, desktop publishing, and professional services for corporate and non-profit industries, including working at Microsoft for 5 years as a web conferencing manager, and an independent consultant focusing on desktop publishing and training, web site management, photography, and graphic design.Claire holds a BA in Social Work, has her certification in Equine Sports Massage, Reiki Healing, and works as a fiber art artist in Fort Collins, Colorado.
---
Kirsten Rayhawk – Assistant Editor

Kirsten Rayhawk has been a creative consultant on four films, including Joshua Records' previous release, "Herd of Two." Trained as a theatre professional, she worked for several years in the Portland/Vancouver area as a stage manager, designer, director, and audio describer.
Now a mother of four, she serves on the Board of Directors for a local charter school and advocates for sustainable living.
---
Brent Rogers – Audio Engineer
5.1 Surround Sound, Music Creation & Production.  As an engineer and producer, Brent Rogers brings ten years of original music creation to the forefront at RexPost.  Having worked on such projects as HDTV show "Driftstyle," or in a 5.1, full-length feature film for cinematic release such as "Trainmaster", his creative 360 sound field approach has made him a sought after studio/ audio artist. In 2003, Brent began sound mixing when he deployed microphones at the Arlene Schnitzer Concert Hall for the purpose of capturing natural reverberations in upper audio regions of the hall. The cables still hang today and Brent has released over 20 recordings from the Schnitzer to date. These recordings were mixed in the studio in 5.1 sound.
---
Chris Borges-Silva – Color Correction & Titles
Chris skillfully took the existing film and made final edits and enhancements of select film footage. Bringing light to aspects of the documentary, Borges- Silva also worked closely with the documentary's film Producer, Theresa Demarest, to create the end credit sequence and trailer.
---
Learn more about the experts of Keiko's Untold Story.