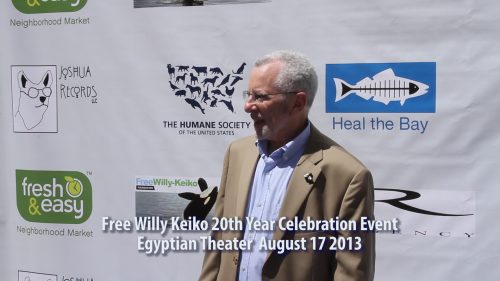 Keiko the Untold Story was at the 20th Anniversary for the Blue Carpet Celebration of the blockbuster hit movie FREE WILLY.
Coinciding with the 20th Anniversary of the release of the hit film FREE WILLY and on the heels of the documentary Blackfish , with the support of the Free Willy-Keiko Foundation, and social media partners The Humane Society of the United States Hollywood Outreach Program and Heal the Bay:
Filmmaker Theresa Demarest brought Keiko, the world-famous orca, back to Hollywood with a WORLD PREMIERE screening of KEIKO THE UNTOLD STORY OF THE STAR OF FREE WILLY, the authoritative HD documentary of Keiko's life and legacy, at the landmark Egyptian Theater this past August 2013.
Sponsor a Youth from the Beyond The Bell School Program
Special thanks to Arnon Milchan and New Regency for making it possible for the students at Beyond The Bell to enjoy this incredible event!
On the Blue Carpet – 
Jennie Lew Tugand –
Producer,

Free Willy
Jennie Lew Tugend has been working as a film and television producer and an executive in Hollywood since the early 1980's. She produced the 1993 summer smash
Free Willy
, and carried the franchise as a producer for
Free Willy 2
(1995),
Free Willy 3
(1997), and executive produced the "Free Willy" animated TV series (1994). Other producer credits include the three
Lethal Weapon
movies (1987,1989, 1992) , the "Tales from the Crypt" TV series on HBO (1989-92),
Star Kid
(1998),
Return to Me
(2000),
Local Boys
(2002), and
One Missed Call
(2008). She is currently developing feature films and TV series with her producing partner, Lauren Weissman. Among the projects are properties that came from Kadokawa, the giant Japanese publishing company where she and Lauren were Co-Presidents of their USA subsidiary, Kadokawa Pictures USA, for 5 years.
---
Si
mon Wincer Director Free Willy. 
Join us in welcoming Simon Wincer all the way from Australia.
Simon Wincer has won equal success in the United States after ascending to the position of one of Australia's most celebrated film and television directors. In the summer of 1993, Wincer's "Free Willy" was a critical and commercial smash hit, which took over $200 million worldwide. For American television, Wincer directed the hugely successful epic miniseries, "Lonesome Dove" which ranks among the top dramatic programs ever screened in the U.S. "Lonesome Dove" was nominated for an incredible 18 Emmy Awards winning seven, including Best Director for Wincer. In 1999, Wincer directed "P.T. Barnum" for A & E starring Beau Bridges. The 4 hour miniseries was nominated for Best Miniseries and Best Performance by an Actor at the 2000 Emmy Awards.  Also in 2000, Simon's "Crossfire Trail" a Louis L'Amour Western starring Tom Selleck, became the highest rated movie ever screened on U.S. cable television. In January 2002, Simon's "Monte Walsh" starring Tom Selleck and Isabella Rosellini screened to another ratings record – a combined three-night audience of 36 million. Wincer has been involved in some of the largest grossing Australian films in history. As the Executive Producer of "The Man From Snowy River" and Director of "Phar Lap", Wincer proved to be one of the few filmmakers in his country able to channel his expertise into producing and directing with equal success. In 1998, Wincer directed the critically acclaimed and hugely successful Hallmark Hall of Fame movie for CBS "The Echo of Thunder" starring Judy Davis (who was nominated for an Emmy for her performance). In 1995-96, Wincer directed Paramount Pictures' "The Phantom" based on Lee Falk's comic book hero. In 1995 he directed the Walt Disney Pictures adventure movie, "Operation Dumbo Drop". Wincer's Australian features include "Snapshot", "Harlequin", "The Lighthorsemen", "Lightning Jack" the comedic Western starring Paul Hogan and Cuba Gooding Jr. as well as "Crocodile Dundee in Los Angeles". For U.S. producers Wincer directed Paramount's "D.A.R.Y.L." and MGM's "Quigley Down Under" and "Harley Davidson and the Marlboro Man". In 2002, Wincer directed "Young Black Stallion" for producers Kathleen Kennedy and Frank Marshall, Disney's first live action IMAX film. The following year he directed "NASCAR: The IMAX Experience 3D" for Warner Brothers. Opening to critical acclaim and the biggest weekend gross ever for an IMAX film, "NASCAR 3D" was the 2
nd
highest grossing documentary of 2004 finishing second behind the biggest box office documentary of all time "Fahrenheit 9/11". In 2004 Wincer was asked by Steven Speilberg to direct the first movie shot in his six-part movie series "Into the West" for Dreamworks and TNT. Titled "Manifest Destiny" this movie centered on an epic wagon train journey across America. Following "Into the West" he directed the prequel to "Lonesome Dove" – Larry McMurtry's 6-hour epic Mini-series "Comanche Moon" for CBS which aired in 2008. Simon also directed 6 episodes of "The Young Indiana Jones Chronicles" for producers George Lucas and Steven Spielberg including two 2 hour specials. In 2009 Simon co-wrote and directed The Australian Outback Spectacular "Heroes of The Lighthorse" for Warner Village Theme Parks. This is a permanent arena show located next to the Warner Roadshow Studios on the Gold Coast in Queensland. The show which opened in September 2009 included a moving tribute to the Australian Light Horse and ran for over 2 years until being replaced in December 2011 by the new show The Australian Outback Spectacular "Spirit of the Horse" which Simon also co-wrote and directed. The Outback Spectacular is a unique multi media presentation combining music, film sequences, high tech lighting and special effects all integrated with live action in the arena. Simon has just written the concept for the new show which will open in 2014. In 2010/11 Simon directed the film "The Cup", the true story behind Damien Oliver's very emotional and triumphant 2002 Melbourne Cup win on the horse Media Puzzle. Simon also co-wrote and shared producing responsibilities. In May 2012 "The Cup" was released in the US receiving a glowing review in the film and television trade bible Daily Variety.
---
Corey Blechman has been working professionally since 1979. His feature credits include 'Dominick & Eugene', 'Free Willy I' and 'Free Willy  II', and many made-for-television movies including 'Max & Helen', 'Special People' and the Emmy Award winning 'Bill'.    Corey graduated from the University.of Maryland in 1971. He currently lives in a big old house in Santa Monica, with his wife, Karen, daughter, Sophie, and a noisy, friendly dog, Layla.. Corey grew up in Tacoma, Washington in the great Pacific Northwest and as a kid he liked to visit the Native American totem pole standing watch by the harbor. Once while fishing in the bay with his grandfather he saw a pod of orcas swimming in the distance and was filled with awe at the majesty of nature. He feels very fortunate to have had the chance to work on a wonderful project like 'Free Willy' .
---
Bob Talbot
Award Winning Filmmaker 
As a world-renowned marine photographer, award-winning filmmaker and dedicated environmentalist, Bob Talbot combines his unique visual style and storytelling ability to create intimate ocean experiences on film. Talbot's photographs of whales and dolphins have been reproduced into millions of lithographs distributed around the world. His motion picture work has appeared in many television, film and special venue productions including
Free Willy
and the Academy Award-nominated IMAX film
Dolphins
. He also directed and photographed the award-winning IMAX film
OceanMen –Extreme Dive
. Talbot is a recipient of The Environmental Hero Award presented by the US Department of Commerce as well as the Ark Trust Genesis Award. In 2004 he was presented with International SeaKeepers Society prestigious SeaKeeper Award by HSH Prince Albert of Monaco. Talbot serves on the Board of Governors for Heal The Bay, on the board of Sea Shepherd Conservation Society, and is Chairman of The Board of Trustees for The National Marine Sanctuary Foundation.
---
Jason James Richter –
Actor "Jessee",

Free Willy
Please join us in welcoming Jason James Richter to Keiko's Blue Carpet Jason James Richter starred in
Free Willy
in 1993, in which he was chosen out of more than 4,000 candidates to play the lead role of Jesse. Other movies include
Cops & Robbersons
,
The NeverEnding Story III
,
Free Willy 2: The Adventure Home
,
Laserhawk
,
Free Willy 3: The Rescue, and The Setting Son
. He also made a cameo appearance in the music video for Michael Jackson's "Childhood". His most recent film appearance was in
Ricochet River
, along with John Cullum. Between the
Free Willy
roles, he had TV guest roles on "Sabrina, the Teenage Witch" and "The Client".
Ricochet River
(2001) , "Bones" (TV series 2005),
Tekken
(2010), "Criminal Minds: Suspect Behavior (TV series 2011), and recently announced
3 Solitude
(2014)
---
Jayne Atkinson –
Actor "Annie Greenwood",

Free Willy
Please join us in welcoming Jayne Atkinson to the Blue Carpet Ceremony and
Free Willy
Panel for her role in
Free Willy
as Annie Greenwood. Jayne Atkinson (born 18 February 1959) is an English-born film, theatre and television actress. She is perhaps best known for the role of Karen Hayes on "24" as well as her Tony Award-nominated roles in
The Rainmaker
and
Enchanted April
. She was also known for appearing in the CBS drama "Criminal Minds" as BAU Section Chief Erin Strauss, and, most recently, Senator Catherine Durant on the new Netfilix original series "House of Cards." She has appeared in such films as
Free Willy
, F
ree Willy 2: The Adventure Home
,
12 and Holding
,
Blank Check
,
The Village
,
Syriana
and more. Her television acting credits include "A Year in the Life", "Parenthood", "The X-Files", "Law & Order", "The Practice", "Criminal Minds" and "24", opposite Kiefer Sutherland and James Morrison. Her performance in the made-for-TV movie
Our Town
garnered her a Satellite Award nomination for Best Supporting Actress. See more at
jayne-atkinson.com
---
Michael Søren Madsen – Actor "Glen Greenwood", Free Willy 
Please join us in welcoming Michael Madsen to the Blue Carpet Ceremony and
Free Willy
Panel for his role in
Free Willy
as Glen Greenwood. MICHAEL MADSEN is most notably recognized for his role as the sadistic killer, Mr. Blonde, in Quentin Tarantino's Reservoir Dogs. His career spans over 25 years and over 170 films. He has played memorable characters in myriad box office hits, including:Kill Bill, Sin City, Hell Ride, Die Another Day, Donnie Brasco, Species, The Getaway, The Doors, Thelma & Louise, and Free Willy.  Over the last several years, Michael Madsen has picked up numerous awards on the Indie circuit. In 2007 he received the Method Fest Independent Film Festival's Maverick Award and in 2008 he scooped up several Best Actor awards for his role in the Irish boxing film Strength and Honour, including the New York International Film Festival, Boston Film Festival and the Downtown Los Angeles Film Festival. In 2009 Madsen received the Golden Dolphin Award at the 25th Festroia Festival in Portugal, an award also given to veterans Kirk Douglas and Robert Mitchum. In 2012 Michael Madsen was named president of the first annual Champs Elysees Film Festival in France where they honored producer Harvey Weinstein. Michael presented him the award. Recent, major television appearances on CBS include: The Mob Doctor, Golden Boy and Blue Bloods. Michael Madsen is also an accomplished poet and has an international following, his first book Burning In Paradise (Foreword by Dennis Hopper) won the Independent Firecracker Award back in 1998 and was later translated in Norwegian in 2008. He has been recognized worldwide as a poet and invited to the International Poetry Festivals in Genoa , Italy and Mexico to be honored for his Bukowski style poetry. Madsen was most recently the Guest of Honor at the 2010 Crossing Border Festival in The Netherlands.The Complete Poetic Works of Michael Madsen, Vol. I 1995-2005 ( c. 2005 13 Hands Publications) has been an international bestseller that includes a decade of Madsen's poetry dating up to 2005 followed by Signs of Life (c. 2006 13 Hands Publications), dedicated to Chris Penn; this was Michael's first ever book of photography. His last book American Badass (c. 2009 13 Hands Publications) was released in September 2009. Madsen dedicated this book to the memory of the late David Carradine, his friend and Kill Bill co-star. Madsen is currently in preparation for his next book "Expecting Rain" Foreword by Jerry Hopkins (due out Sept. 25, 2013 by 13 Hands Publications).
www.13HandsOnline.com
---
Keiko the Untold Story Cast and Crew – 
David Phillips
–
Executive Director, Earth Island Institute
and
Free Willy-Keiko Foundation
David Phillips is well known in environmental circles for his dedication to the health of the oceans. Earth Island Institute's leadership on protecting the world's dolphins and whales led directly to Phillips' involvement with the effort to rehabilitate and free the famous captive orca, Keiko. In 1994, Phillips founded the Free Willy-Keiko Foundation. Working closely with professionals from scientific, veterinary, and environmentalist groups, he fronted the project that brought Keiko back to his wild home waters.
---
Mark Berman – Assistant Director, Free Willy-Keiko Foundation
Mark Berman joined Earth Island Institute's International Marine Mammal Project in 1991, and helped found and coordinate the Free Willy-Keiko Foundation in 1994. He currently serves as Director of the International Monitoring Program for Dolphin Safe Tuna, a project of FWKF's parent organization, the Earth Island Institute. With teams in 17 countries and the cooperation of over 370 companies, Berman works with the European Dolphin Safe Monitoring Organization to promote and license the registered dolphin-safe logo and campaigns to end fisheries unsafe to dolphins and stop whaling in Japan.
---
Kenneth Brower

– Earth Island Institute

Kenneth Brower began helping his father, prominent environmentalist David Brower, edit large-format nature books for the Sierra Club while still in college.  He is author of more than a dozen books about national parks, natural places, and the environment, including the book

Freeing Keiko:  The Journey of a Killer Whale from Free Willy to the Wild

.  Ken is also a frequent contributor to

The Atlantic Monthly

and

National Geographic

and winner of the John Burroughs Association Award for Outstanding Natural History Essay.
---
Ed Stewart
Performing Animal Welfare Society President/Co-Founder
After graduating from the University of Tennessee's College of Communications, Ed Stewart worked in marketing and advertising and embarked on extensive international travel. In 1976, he managed the Auto Show in Cleveland, Ohio, where he met Pat Derby, the national representative for Lincoln Mercury, and trainer of the live cougars used in the car commercials. Ed left Cleveland and joined Pat as a representative for Lincoln Mercury at national auto shows, and later became book promotions coordinator for Pat's national book tour of
The Lady and Her Tiger
. In 1978, he and Pat opened, and operated, the Howling Wolf Lodge and Wild Animal Sanctuary in Leggett, California. Ed soon became involved in captive wildlife management and quickly developed his skills in designing and constructing large-animal enclosures. He also became a tireless advocate for animal welfare at the California State Legislature and the Department of Fish and Wildlife – working to ensure better care for exotic animals in entertainment. In 1984, Pat and Ed founded the Performing Animal Welfare Society — PAWS. As leaders of PAWS, they introduced legislation AB1620 to set higher standards for the humane care and handling of captive wildlife. Their first bill was signed into law in 1985. In 1985, Ed began initial construction of the original PAWS sanctuary for captive wildlife in Galt, California, and years later he would oversee the construction of ARK 2000, PAWS' 2,300-acre captive wildlife sanctuary in San Andreas, CA. Ed's innovative and enriching wildlife habitat designs at ARK 2000 have taken him all over the world as a consultant for other wildlife facilities. Concurrently, his expertise in wildlife management has helped with rescues and transportation issues, and his work as an international consultant and founder of a Rotary International program to mitigate elephant and human conflicts has led to developing programs in India and Thailand. Rescuing and moving large wild animals is one of Ed's specialties. He has relocated hundreds of animals by truck and has even flown elephants, lions and bears to PAWS sanctuaries. Pat Derby and Ed Stewart have been featured on
CNN, 20/20, Animal Planet, The Crusaders, Dateline, PBS, The Discovery Channel, The Leeza Show, The Montel Williams Show
, and other local and national media promoting PAWS' campaigns to protect captive wildlife. In 2013, Ed, Pat and PAWS were featured in the critically-acclaimed HBO documentary "An Apology to Elephants" narrated, and executive produced, by Lily Tomlin. Ed participates in many regional community projects, and serves on a number of local committees and boards — spearheading several philanthropic causes for seniors and under-served children including "The Senior Games" and the Galt Strawberry Festival's "Running of the Berries." He has also served on the Board of Governors for a charter school in Calaveras County, CA. On a professional level, Ed is a member of the Detroit Zoological Society's Center for Zoo Animal Welfare Advisory Committee and also sits on the California Department of Fish and Wildlife Director's Advisory Committee on the Humane Care and Treatment of Wild Animals.
---
Naomi A. Rose, Ph.D. – Former

Senior Scientist, HSI Wildlife
Humane Society International
At the time of filming, Naomi Rose was the Senior Scientist for Humane Society International (HSI), the international partner of The Humane Society of the United States (HSUS), where she specializes in international marine mammal protection issues. She began working at HSUS in 1993, and soon became the key HSUS contact for the project to free Keiko. At HSUS and HSI, Rose had been instrumental in formulating policy opposing the capture and captivity of marine mammals for public display. She has been actively involved in a coalition effort to stop the international trade in live dolphins. Rose earned her Ph.D. in biology from the University of California at Santa Cruz, where she studied the social dynamics of wild orcas. She has co-authored scientific papers for peer reviewed journals and authored several articles for animal protection publications as well as chapters in books. Today Naomi serves as a marine mammal scientist at the Animal Welfare Institute.
---
Colin Baird – Director of Field Operations,
Free Willy-Keiko Foundation
Few outside of the captive-orca industry know more about the care, feeding and behavioral traits of orcas than Colin Baird, who spent a decade training three of them – including Tilikum – before leaving the captive industry in 1993. In early 2002, Baird was invited by the Free Willy-Keiko Foundation to take command of the day-to-day operation of the Keiko project. It was on his watch that Keiko suddenly journeyed on his own across the North Atlantic to Norway, more than a thousand miles away. A native of British Columbia, Baird grew up around the sea, learning how to sail, scuba dive, and run power boats when he was young. He began working for a local aquarium while studying economics in college. Baird now travels the world as a tour guide and guest lecturer on expedition ships. When he's home, he leads whale watching tours out of Victoria, B.C.
---
Thorbjörg Valdís Kristjánsdóttir (Tobba) –
Keiko's Primary Icelandic Caretaker
Icelandic native Tobba, as she is known by Keiko's legion of fans, joined The Free Willy-Keiko Foundation team in March 2002 as one of Keiko's primary caretakers. When the orca suddenly took a solo journey to Norway, she happily packed up and moved to Taknes Bay, establishing with Baird a base camp that allowed Keiko to safely roam at will. Kristjánsdóttir holds an undergraduate degree in Biology from the University of Iceland. She has since served as Project Manager for the International Division of the Centre for Research and currently works for the Agricultural University of Iceland.
---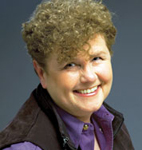 Theresa Demarest

–
Producer/Director
Theresa Demarest is an award-winning songwriter/producer/independent filmmaker for Joshua Records, LLC in Portland, Oregon. As producer/director of
Keiko The Untold Story of the Star of Free Willy
, Demarest brings to life her deep connection to Keiko's story and allows the audience to pause and take a second look at Keiko's strong will to survive and to explore his enormous embrace of his own freedom.
---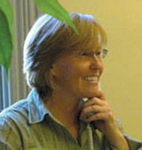 Nola Wilke

n
–
Executive Producer
Wilken is a respected accountant, business owner, and community activist in Portland, Oregon. Since founding Wilken & Company, P.C., CPAs in 1987, she has attracted a diverse group of clients who rely on her for estate and tax planning, consulting, and financial reporting. Wilken actively demonstrates that social responsibility can be compatible with financial security: her recent volunteer leadership includes service on the Tri-Met Citizens Advisory Committee, on the board of Open Meadow Alternative Schools, on the advisory board for the North by Northeast Health Clinic, and as a partner of Social Venture Partners Portland. Wilken received her Bachelor of Science in Business Administration/ Accounting from Portland State University, and is licensed to practice in Oregon and Washington.
Keiko the Untold Story of the Star of Free Willy
is Wilken's first foray into filmmaking; with deep belief in the project, she has jumped in with both feet.
---
Jay Schornstein
–
Executive Producer
Schornstein lists working on
Keiko The Untold Story of the Star of Free Willy
with Theresa Demarest as one of his most satisfying projects to date. Schornstein earned his Bachelor of Science degree from Ithaca College and a Juris Doctor degree from Lewis & Clark Law School and is admitted to the bars in Pennsylvania, New York, Oregon, and Washington; he has a general law practice with an emphasis on intellectual property matters and entertainment law in Portland, Oregon. Schornstein has also worked with Global Village and its founder, John Reilly, on the documentary
Waiting For Beckett
, which won the National Educational Film and Video Festival Golden Apple Award and a Silver Hugo Award at INTERCOM '94, and with Rudi Stern and Crowing Rooster Productions on
Haiti: Killing The Dream
.
---
Jason Wells from Audio Wells, Portland OR     5.1 Sound Design, Keiko the Untold Story of the Star of Free Willy
Jason Wells is a composer of music and sound designer with 20 years of film, TV, and animation credits including Dreamworks, Disney, and Tim Burton. Since creating the audio-post facility AUDIOWELLS IN Portland, OR in 2003 after many years with both Todd-AO/Atlanta and Digital One, he has completed the music and sound for countless features, television spots, and interactive environments (including the design for the new interactive Grammy Awards Museum in Los Angeles, CA).  He was thrilled  to complete the 5.1 sound design and theatrical mix for "Keiko: The Untold Story of the Star of Free Willy" and hopes it will lead to the freedom of whales around the world. http://www.audiowells.com
---
Stephanie Shaw- Inspired by the movie Free Willy and the Life and Legacy of the orca star: Keiko
Stephanie Shaw has been fascinated by orcas since first watching the movie Free Willy at the age of two. She grew up following and supporting Keiko's rehabilitation and release while dreaming of becoming a marine mammal researcher herself.  That dream lives on twenty years later as Stephanie embarks on her senior year at Lyon College where she is pursuing a Bachelor of Science in Biology. She spent the summer of 2011 at the Dauphin Island Sea Lab, undertaking marine-focused coursework. This summer she is one of 10 students selected to participate in the National Science Foundation's Research Experience for Undergraduates program at the College of Charleston's Grice Marine laboratory where she will be conducting research on marine organism health. She plans to apply her experience toward completing a master's in marine science after college. We are proud to welcome Stephanie Shaw to the Blue Carpet Ceremony and the Keiko The Untold Story of the Star of Free Willy Q&A panel as a representative of all those inspired to action by Free Willy and Keiko's story.
---
REVIEWS
Michael Harris | Peer Review 12/11
"This is really a wonderful film and I'm glad to be associated with it. I know first-hand how much work went into making it, and the heart and soul of Theresa Demarest and her team, which comes across in every frame of the film. It really does tell the Untold Story of the Keiko Project, and honors all the critical people who made it happen — especially some of my heroes in the conservation community like Dave Phillips, Mark Berman and Naomi Rose. It's long overdue. Plus, the music is really beautiful! It's a fine piece of journalism and lyrical storytelling, and the perfect tribute to the world's most famous whale. For me, the Keiko Project was a success the minute Keiko was being lifted out of that horrible tank in Mexico City. Seeing him in his cool new digs in Oregon, putting on weight, losing his skin lesions, learning how to catch fish again, and of course along the way captivating so many people with his extraordinary personality. From Newport to Iceland, and then onto his extraordinary 1,000-mile solo journey across the North Atlantic, Keiko was an absolute inspiration to me. And even though he never found his family, the greatest success of the Keiko Project was the promise kept to millions of kids around the world — that Keiko, Willy, would one day be free. We know that many of those kids grew up to be marine biologists and conservationists, all because of Keiko. And no doubt because people like the Free Willy-Keiko Foundation showed that if we all put our heads together, and aren't afraid to stand up to the monied interests of the captive-display industry, that promises like this can be kept. Anything is possible. Congrats again to the filmmakers, and everyone involved with it. Can't wait until my little boy is old enough to watch!"
-Michael Harris Contributing Producer/Video Journalist, ABC News Principal Creative, Baby Wild Films President of the Board, Orca Conservancy
Orca Network Review |  Peer Review 10/11
"We watched The Untold Story this evening and … it's a beautifully told story. I was personally involved in Keiko's story in 1993 and 1994 ……you told the most important part '..of Keiko's story) very well, which was Keiko's great successes every step of the way and his complete mastery of life in the wild….The interviews with Colin described to me, for the first time, how Keiko was treated in Norway. I don't know why, but there's been a complete blackout of information about the protocols, the daily routines and the attitudes of the caretakers in Norway, or almost anything about Keiko's activities. In that way The Untold Story really tells the untold story." –
Howard Garrett The Orca Network
---
Portland Premiere Review |  Fan Review 09/11
"Congratulations Theresa Demarest!! Your film is fantastic, I'm thrilled to finally see it. Everyone around me was cheering and laughing – then crying – than smiling again. How wonderful to know that Keiko had a good quality of life for his last years. And what a legacy – cessation of trapping in Iceland, raised awareness of the plight of orcas in captivity, and proof that a captive orca can be returned to the wild. Here's hoping there's a chance for Morgan and Lolita, and so many others…" –
Adrienne Welsh
---
DVD Review |  Fan Review 07/11
"wow what a moving piece of art…….this was a remarkable movie….. Beautiful movie guys really thank you so much!" –
Julia K | Netherlands
---
the Queens World FIlm Festival |  Fan Review 3/05/11
"…my review of the film was that words cannot describe how amazing it truly was. Viewers not only saw scientists and other people's point of views; but we also saw Keiko's point of view of his situation. Not only that, it was almost a first person experience from Keiko's journey towards trying to be free. This film has truly inspired me to try and do something similar only with wild whales." "But overall, I hope this film goes on DVD, I'd definitely love to own it." –
David Caneppa | Queens, NY
---
Amelia Island Film Festival |
Fan Reviews
"I thoroughly enjoyed the movie, I thought it was very well done – heartbreaking. I hope more whales get to be free, and that the program [of capturing them] stops."
-Gail B.  |  Ontario, Canada
"I thought it was great that they brought to light an issue that not everyone knows about," Kovalick said. "I thought the interviews were great, as well as the way they were able to capture so much footage of the whales. That was really nice."
-Landon K.
---
Keiko Goes to Amelia Island: A Film Review |

Island Art Association 2/25/2011
"Keiko The Untold Story" was a simple, beautiful mixture of the captivating saga of one orca and a comprehensive lesson on all orcas. It drew the audience member into the story, and made it impossible for him not to cheer, cry, and hope along with Keiko and his caretakers. Though the film will certainly appeal most to those who have followed Keiko's story all along, it manages to make the subject matter relevant to anyone who has an appreciation for animals, for freedom, and for the triumph of human and orca spirit alike. The 74-minute film played out like a movie, mixing Keiko's incredible story from start to finish with breathtaking footage of wild orcas in their natural habitat. Music that was at times both haunting and uplifting, written by the film's creator Theresa Demarest and performed by a team of talented musicians, played throughout. A panel of world-renowned orca experts provided narration, give the film a sense of legitimacy of a true documentary in its subjective delivery of fact direct from the sources responsible for his care. An unexpected bonus as the credits rolled was footage of children, who had just seen the film, reacting to it. Their honest, basic appreciation of what they had just seen and their willingness to tell it like it is delighted the audience. Laughter and applause echoed throughout the room as one little boy pronounced firmly that taking orcas into captivity was "a very bad idea!" –
Review by Libby Smith
, Journalism student at the University of South Florida in Tampa, FL and KeikoDoc Amelia Island Film Festival representative
read full review>
---
the Queens World Film Festival
| Fan Review
A great time was had by all yesterday. The festival was held in the Renaissance School's auditorium to an audience of about thirty, a mix of parents and young children. The children appeared to understand the plight of Keiko and seemed undaunted by the scientific explanations given by the professionals. The audience, all ages, were clearly impressed and moved. Naomi Rose greeted the audience and held a Q&A following the screening in an adjacent classroom. Everyone in the room had a question. The kids had two apiece. "What did he die of?" "Are orcas defenseless against sharks?" "How can the other Keikos get home?" The reporter from the Times asked two big questions referencing criticism of the effort to save Keiko and the money going to save one mammal vs. many. Naomi answered well, and to the satisfaction of all. Everyone nodded like orcas. There was an open space outside the auditorium that I thought you both would have enjoyed. Aspiring film makers were taking notes as screenwriters, producers and others gave tips about the process. About the size of the crowd. It was not a hugely attended festival. Could be that the audience of thirty for Keiko was the size of the audience for all entries. It was definitely a case of quality vs. quantity as the viewers were both intrigued and fully engaged. All the best, and thanks for a fun afternoon.
-M
---
Anchorage International Film Festival- Anchorage [IFF], website Buzz

reviews>
I loved this movie – best movie I have seen in a long time! Lots of love went into this movie and I am sure everyone who sees it will not only enjoy it but be deeply impacted by it as well.
This is a great movie that everyone should see. It is so well done that it should have wide distribution. It is just beautiful.
Seeing this film was a dream come true. Loved it, loved it, loved it! Thank you so much for making this extremely beautiful and important film. I hope that people all over the world will be able to see it.
---
November 15, 2010 | Starz Denver Film Festival Screening
My name is Jay and saw your movie last night with my wife Beth Ann. I just wanted to tell you how much I love love loved it! I am so happy there was a viewing in Denver as we have been waiting to see your movie for awhile! And the Q+A at the end was fabulous along with Naomi! I could have listened to the both of you speak all night – I was sad to have to go at the end. I can't wait to be able to buy it and show it to my kids. Our 5 year old son is the person who really got us into Keiko, whales, dolphins, and ocean conservation in the first place. He loves whales, sharks, and all sea creatures but his favorite is definitely the Orcas. Thanks again for your incredible movie and I know that there was a tremendous amount of love that went into it. Take care, and thanks again!
-Jay S. | Denver, CO
---
November 02, 2010 | LA Femme Festival Screening
"KEIKO, THE UNTOLD STORY" gives dignity and insight into the journey of the world's most famous Orca.  Keiko is an ambassador of freedom to all marine animals in captivity." Jennie Lew Tugend, Producer of "Free Willy"
---
October 10, 2010
Those of you who know me may have already guessed I am not always a patient man.  Moreover, I have an attitude about movies and plays.  They are like people.  Most of the ones you encounter are full of bullsh*t, and there is too much background music.  A few are very enjoyable. 
Keiko the Untold Story
was more than enjoyable, it was intense. Watching it was an experience. I was not involved in any part of it during the four years it was being produced, and was only aware of the content in a general way.  My brief encounters with the movie staff were perplexing to me because my familiarity with the subject matter was superficial, and I did not understand why this group of intelligent and accomplished people were so adamant that the movie be produced. After I viewed the screening last Friday, the entire production procedure made sense (some things take time for me to process). The movie is due for release in June and I highly recommend you see it with a couple of friends or family; do not go alone, and be ready to hang on for a hard ride. Saludos,
Pat  |  Mexico
---
Starz Denver International Film Festival  |  October 18, 2010

Though the orca whale known as Keiko starred in the 1993 movie Free Willy, he lived most of his life in captivity. It was only with the launch of a campaign based on drawings by schoolchildren that enough money was raised to rehabilitate him and return him to the wild. Those who trained and cared for Keiko, the second-longest-lived orca in captivity, believe it was his indomitable spirit that kept him alive so long.
The story of his life is told by director/producer/writer/editor Theresa Demarest through footage from an array of conservation and environmental organizations, including that of Jean-Michel Cousteau. Keiko the Untold Story was made in large part to counteract the widespread perception that the rehabilitation and release efforts were a failure and that Keiko died soon after his release into the waters off his native Iceland. In fact, the orca, carefully trained for two years, spent the transition traveling with pods of wild killer whales; undertaking a solo journey from Iceland to Norway; and living in a seawater fjord, attended by his trainers, for 18 months before his abrupt death from disease in late 2003 at the age of 27. But new Keikos are born every day: the heartrending capture of another baby orca, caught on camera, is narrated by marine mammal scientists who go into depth about the structure of orca society and the suffering a young whale endures when confined to the concrete tanks of aquarium facilities. No less poignant are the scenes of young children expressing their shock, with indignant and quavering voices, that the lives of many Willies have no Hollywood ending.
by Val Moses | Denver, Colorado (In cooperation with Sea Shepherd Conservation Society & Starz Denver International Film Festival)
---
Blue Planet Film Festival  |  October 15, 2010
I had the good fortune to view Theresa Demarest's documentary "Keiko, the Untold Story" at the Blue Planet Film Festival in Santa Monica.  I had no idea! Keiko's journey from Iceland to a large swimming pool in Mexico City, then to the Oregon Coast Aquarium, his eventual freedom in Iceland and finally Norway, is a riveting and poignant story. Like most folk, I had the notion that when Keiko was released to the wild, it led to his immediate and untimely demise. To learn that the orca had survived a total of 5 years in the wild was an eye opener for me and others in the audience. To observe the love and trust between Keiko's handlers, or to be precise "friends", Colin Baird and Thorbjorg (Tobba) Valdis Kristjansdottir, is a moving and spiritual experience. I recommend everyone should see this documentary and learn the REAL tale of the famous "Free Willy star".  It is an important story and needed to be told. Kudos to Theresa Demarest and her team for their dedication to detail and the truth.
by Anne Hines, "Rosarito Town Crier"  |  Baja, Mexico